Welcome To Earlsdon Chiropractic Clinic
Revitalise Your Health And Feel Magnificent Again
Live Healthier
At Earlsdon Chiropractic
Our charming clinic welcomes people of all ages to begin their path to health once more. We aim to help patients feel at ease in our practice while receiving the highest level of care. Earlsdon Chiropractic has been serving patients for over 15 years. Your chiropractor, Molly Lucio practised in the US before coming to the UK and is supported by caring staff.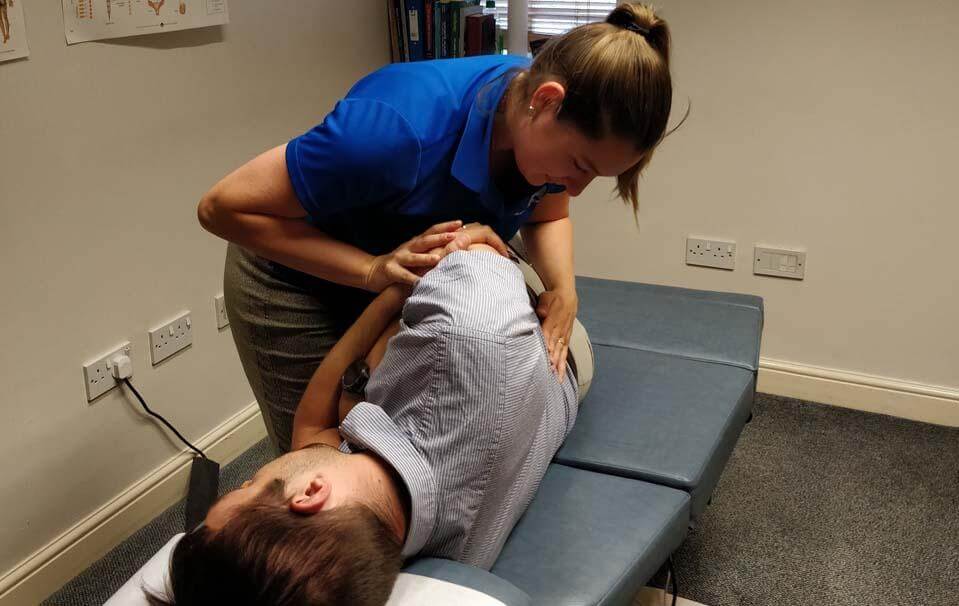 Do this stretch EVERY morning before getting out of bed or as soon as you are able.
It will pump fluid into your discs and reduce the natural thinning process.
On your hands and knees, look up and let your back slump down. Now look down and arch your back. Repeat this process several times for 1-3 minutes. Note: You should not sway forward or backward. Keep your thighs and arms straight like table legs.
Testimonial
"Dr Molly is the best! You can tell that she loves what she does. She's always willing to listen and work with you to find the best way to work on your problems and pains!"
Raina B
Testimonial
I have been having treatment here for at least 4 years. First with Peter & now with Molly. I have received nothing but professional & extremely effective treatment enabling me to carry out pain free daily living & running!! I fully recommend this practice!! Thank you Pete & Molly"
Stace G
Testimonial
Dr. Molly is an amazing chiropractor. She takes the time to listen to your problems and concerns. She will find the cause of the issue and helps resolve them quickly!"
John M.
Testimonial
"Molly is fantastic she sorts my back etc out. Peter before her was fantastic too. It's a wonderful place to go if you are in pain. (Or not 😊) Brilliant friendly people. Thank you"
Sue S.
Testimonial
"Molly is wonderful! Accommodated my giant pregnancy bump and help so much with SPD! Can't recommend enough" Charlotte W. "Fantastic practice! Very friendly and excellent service. Molly has been superb with helping my boys. I would highly recommend the practice
to anyone."
S. K.
Testimonial
"Dr Lucio is very thorough and very genuine. Your concerns become her priority and she will not leave a question unanswered. Highly recommended."
Jamie C
Address
177 Albany Rd,
Coventry,
CV5 6NE
Opening Hours
Tue:   09:00 - 13:00
Wed:  10:00 - 14:00
Thur:  15:00 - 18:00
Fri:     09:00 - 18:00
First Saturday each month 9:00 - 1:00
© Copyright Earlsdon Chiropratic 2019